About Me
Hello and thanks for visiting my site,
If you're considering me as your barefoot trimmer then heres a few things you might like to know:
If you'd like to know about my horsey and barefoot journey then read on!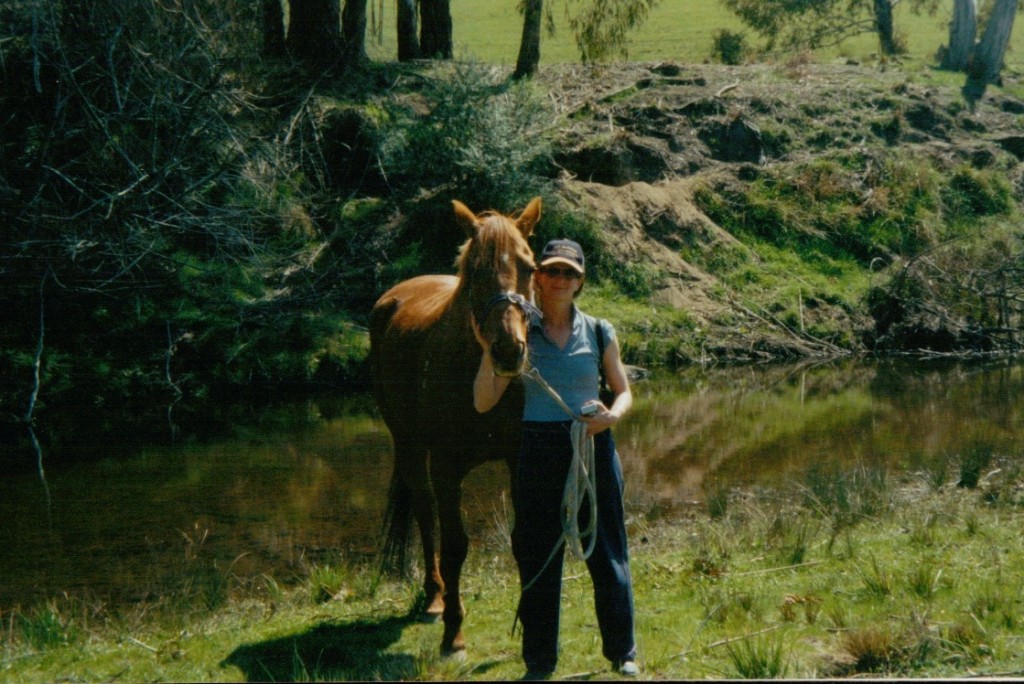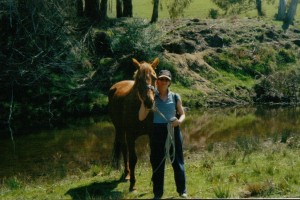 I first became involved in barefoot back in 2003 whilst living in Australia.  When my thoroughbred mare Lucy (see piccie above) came to me, she had problems with persistent bruising, white line damage and flaring.  The farrier couldn't tell me what was causing it, let alone what to do about it.  So after a number of shoeing cycles I became frustrated that all my efforts to make sure she was as comfortable as possible (saddle fit, chiropractic and dental work), were being undermined by the state of her feet.
A few friends at my yard kept their horses barefoot and the difference in hoof health was evident (even to the layman that I was a the time).  I took some 'self help owner trimming courses', and supported by the fantastic Australian barefoot community was able to massively improve Lucy's feet.  The piccie above is one of my faves: it was taken on the rest day of a Multi-day Charity ride; enjoying the lovely countryside of New South Wales.
I've kept my horses barefoot ever since, and was really pleased when I returned to the UK seeking a new profesion to see that the UK community had organised to write a National Occupational Standard.  This is WAY more organised than the barefoot communities in NZ and Australia.  Of the various organisations offering training, I decided to train and qualify with the Equine Podiatry Training Limited as the quality of their content & thier instructors really stood out.
This is my current horse FI who I'm currently schooling up for a bit of dressage, jumping, hacking and a 'have fun' career.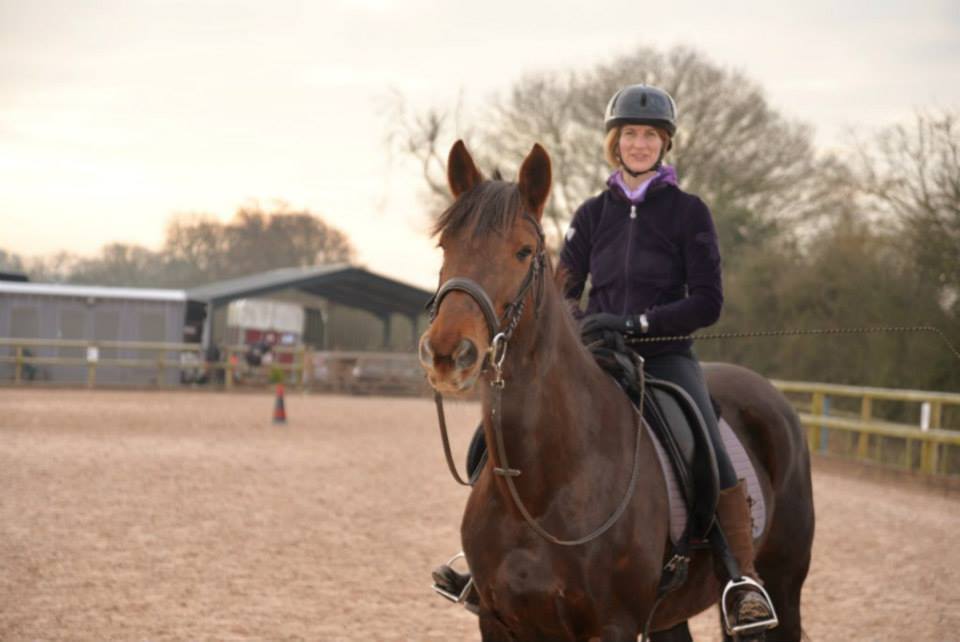 If you'd like a consultation, please send me your details via my Client enquiry form
And meanwhile- because I enjoyed writing about them, here's a few other horsey stories (click on the photo for more!)
Share this to...
Follow me on...
---