Why use an Equine Podiatry Association (UK) member?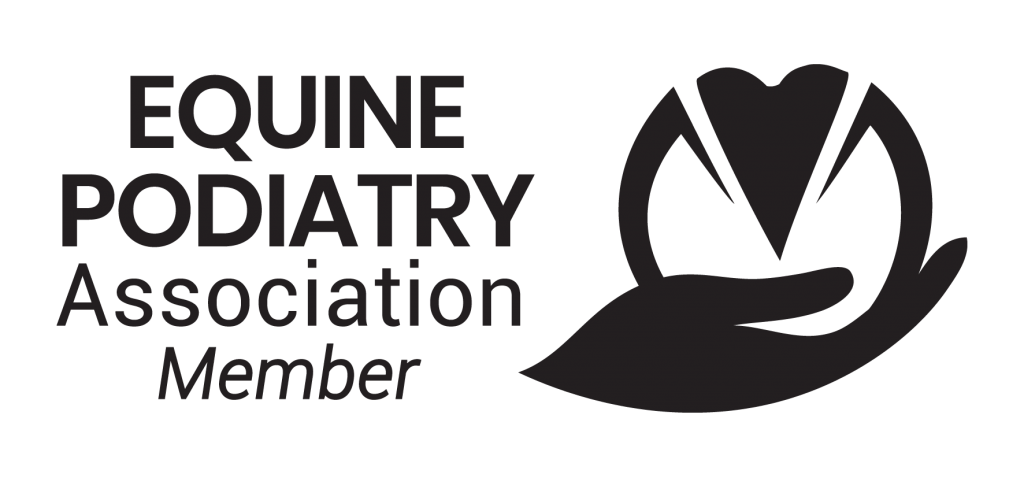 The EPA (UK) is a self-regulating professional body for Equine Podiatrists practicing in the UK. The association is run as a democratic, not-for-profit organisation and is totally independent and self-governing. Its mission is to promote responsible hoof care and it does so by ensuring that its members are trained, and maintain high standards of Equine Podiatry.
. They ensure that;
– I work to their standards
– I undertake a minimum of 40 hours continual professional development so I continue to learn
– I'm appropriately insured
Being a member of the association also means I have a network of colleagues who are willing to share their knowledge.
We have fantastic expertise in our group – members that are expert in anatomy, laminitis & navicular. Members who run their own yards specialising in regenerative agriculture, rehabilitation & healthy horse management. We have members offering online hoof health courses & members that are expert in positive reinforcement training. We also have members continuing their journey in academia.
And it also means that if you have any issues with my work which you cannot resolve with me, then you can raise those issues with the EPA (UK) who will investigate further.  You can find out more about the association and how it is run here http://www.epauk.org
Share this to...
Follow me on...
---