Shod to barefoot transition
Heres some photos of a mare whose shoes were taken off back in Jun.  She's very nearly through her transition now;  this shows nicely how her hooves have 'tightened' up as the structures of the hoof have strengthened.
This mare has been in light work and is kept on pasture and stabled.  She has had bouts of low grade laminitis the owner has been monitoring and adjusting her diet/management whenever required.
Theres still some flare especially in the hind hooves, but they're defiantly on the right track, and the owner is now in a good position to go into next season and the spring.  I'm very pleased for them both.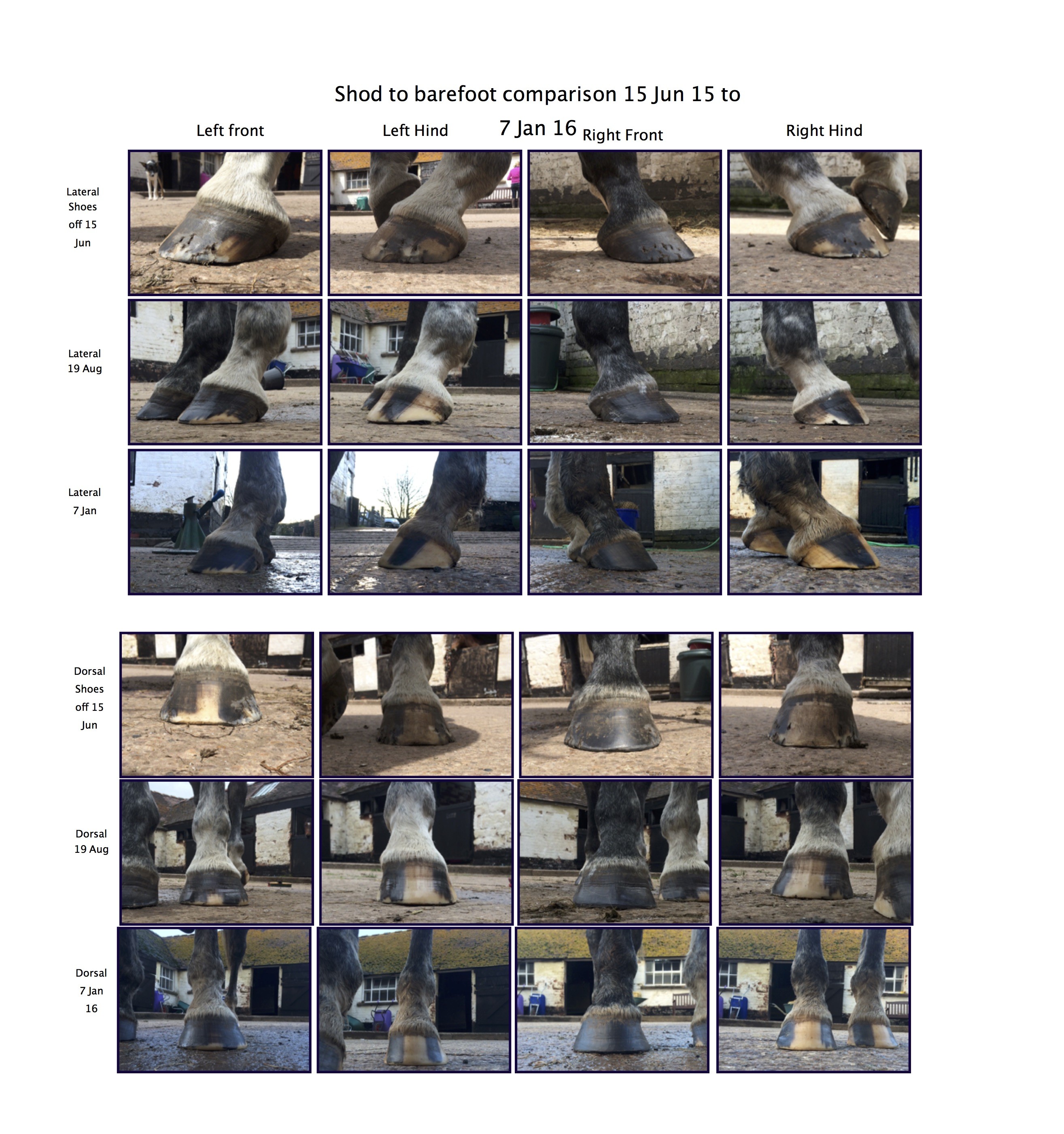 Share this to...
Follow me on...