Paddock Paradise – 4 month report card
So its now the deepest part of winter, and the old wives tale of "put horses on clay, be up to knee high mud by Christmas" *   has definately come to pass…
Just to put this into context (and coz I'm a geek) this autumn the South West has had 13% more rain than the last decade's average, and so far this winter we've had up to 30% more rain.
(want to see for yourself – poke around here http://www.metoffice.gov.uk/climate/uk/summaries/2013/)
What it has all meant for our lovely track system is a remarkable amount of water, and because we have a layer of clay and a slope thats also resulted in ALOT of mud.  The only saving grace at the moment, is that because our clay layer is quite shallow mud is getting wetter (and slippier) rather than deeper (no lost wellys so far).
Our beloved laneway is not quite performing as I'd hoped (It turns out that it acts as its own surface water drain) and we've ended up having to make it a dead end, so the horses are rarely using it at the moment.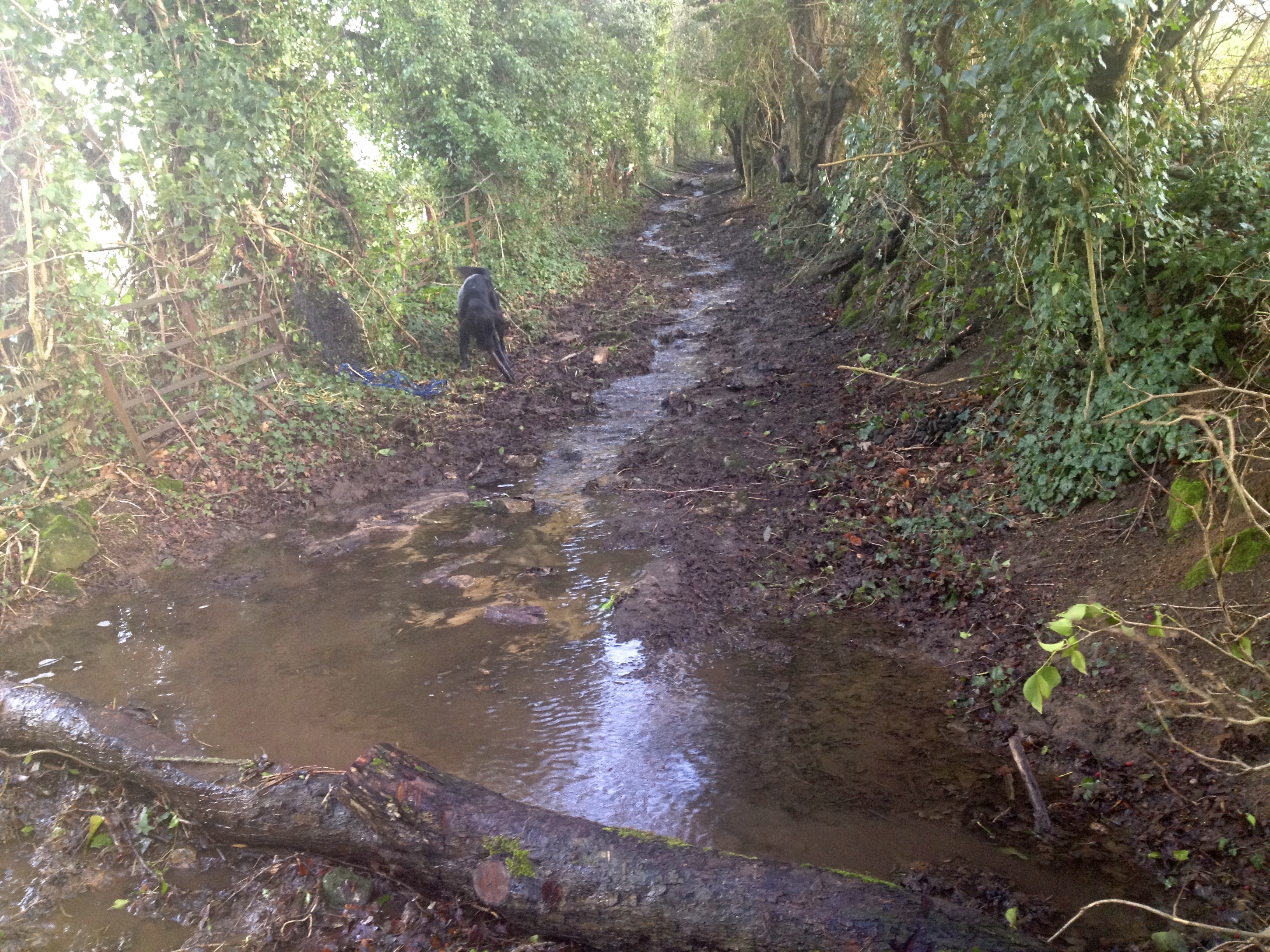 In the very worst weather, the water starts to do its own thing…including dumping overflow water into the top of our large paddock…EEK..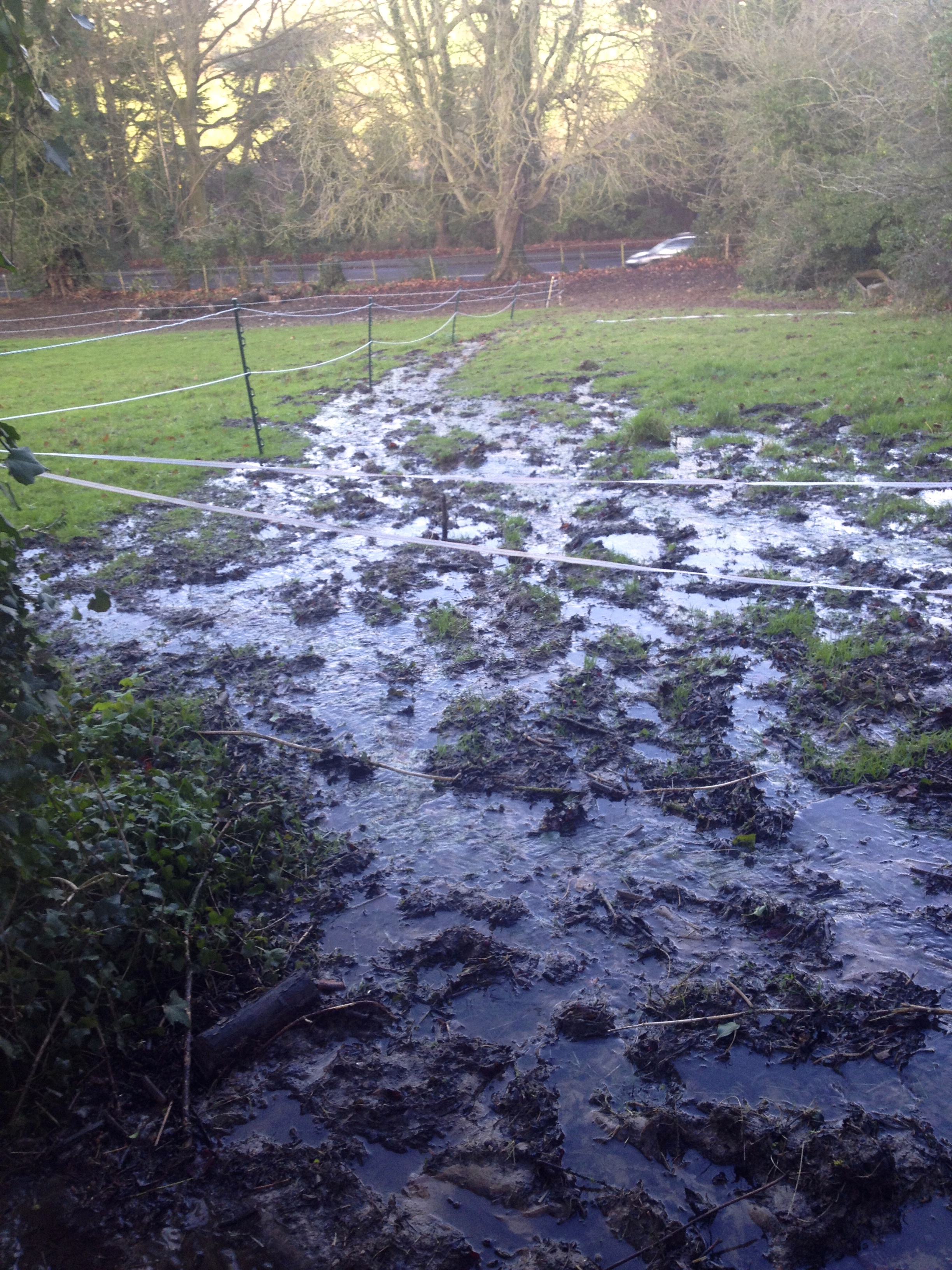 Poo picking and hay feeding the large paddock was becoming incredibly hard, so by mid december we took the decision to reduce the amount of track available to the horses, by keeping them in the middle paddock and accepting that we would poach that.  We have a moveable bit of fencing to strip graze /give the horses a new bit of hill to slide down each week.  We're slow feeding all our hay in the yard and stable now so they get more time (relatively) on firmer and less muddy surfaces.  So whilst we have reduced the amount of land available to them, they still have to walk for their water, their favourite 'lounging/rolling & bad weather' spots.
We're surviving with this plan but clearly we've reduced one of the major benefits of the track system 'movement'  which is disappointing.  I fear this may be a harsh reality of what happens to a track in a UK winter… If our pockets were deep we'd run an all weather surface around the whole of the track.  In reality, I think that our summer projects are now heavily geared towards affordable winterisation of the middle paddock.  Ideally laying drains and extending the hard standing area from the yard area so we've got more area to use to get the horses off the pasture when its at its most fragile.…In the meantime we look forward to that spring day when we can let them back onto the large paddock track and watch them zoom & hoon!!
Lets all hope that the weather men are right in saying (as of tonight) that the storms are on the way out and we're going to get some more settled weather… A dry second half of the winter would be a lovely gift right now!
PS   * Stricly speaking "put horses on clay, be up to knee high mud by Christmas" isn't actually an old wives tale – I kinda just made it up…
Share this to...
Follow me on...